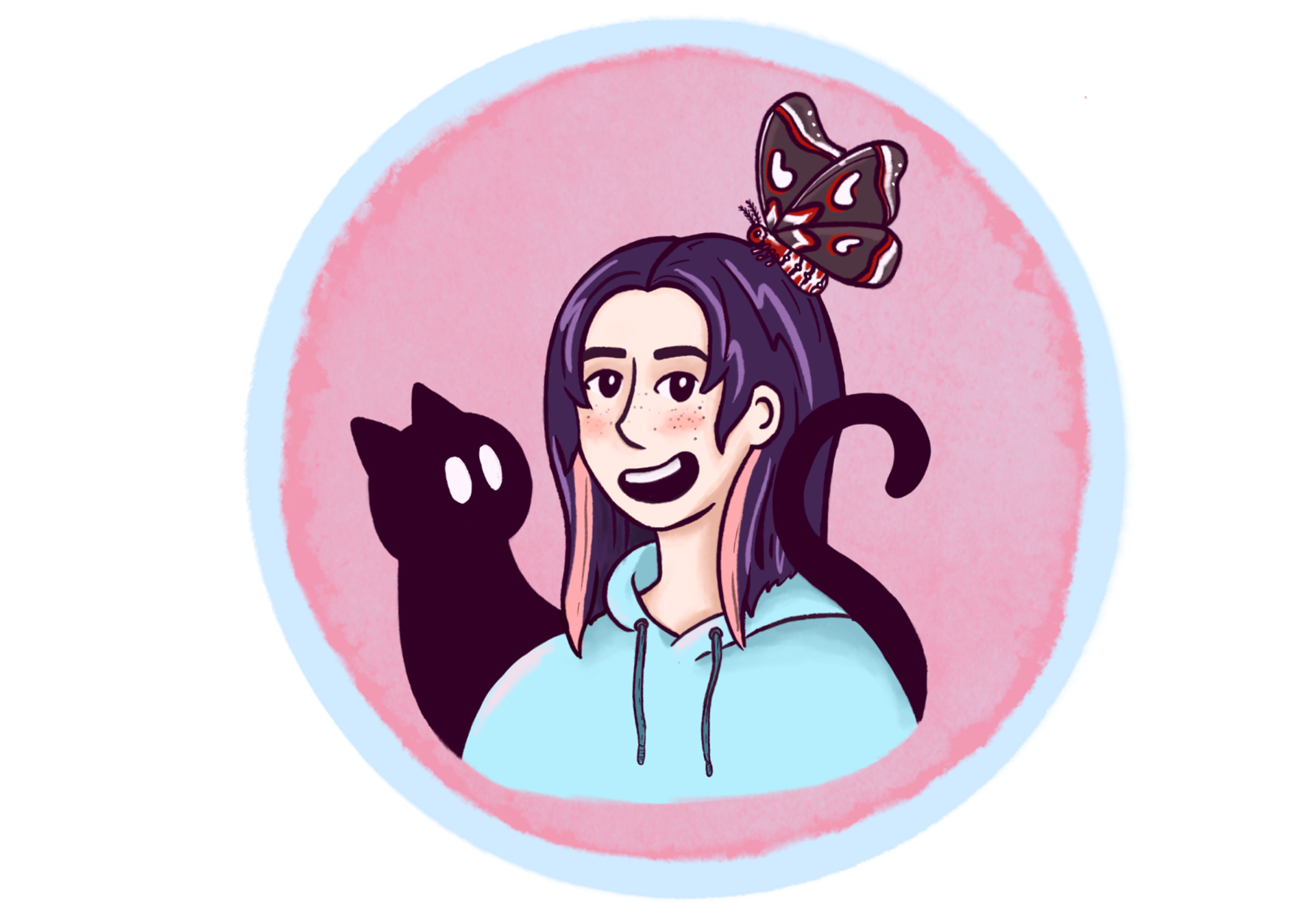 Hi! I'm Gena Rawson, an illustrator who Graduated from the Alberta University of the Arts with my Bachelor of Design in May of 2021. I love expressing myself through my art and I am a very flexible artist as I don't like to pin myself down to drawing in one specific style or with one specific technique, I would rather have fun trying out everything! Though I do have a kinship for drawing little black cats, skeletons, and insects. I work in a large range of mediums including acrylic, oil, and watercolour painting, silkscreen, various forms of sculpture (including metalwork!), but my specialty is Digital Art.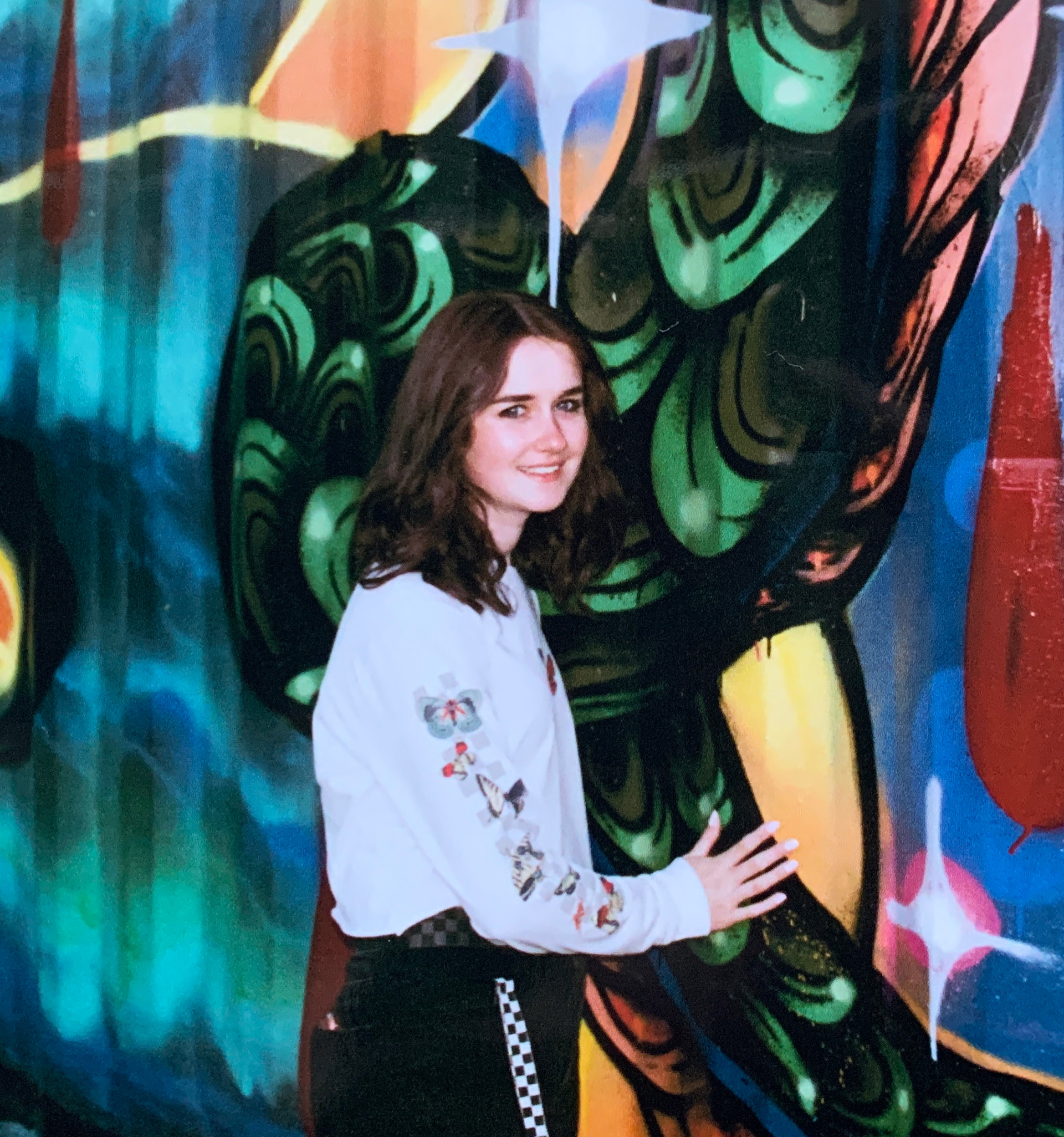 I spend most of my time creating and working on small projects and am constantly picking up new hobbies and passions. I have always loved bugs and drawing them and now I am getting into insect taxidermy and butterfly pinning. 
I've also recently started up my own small Etsy shop where I create products to sell such as stickers and   
t-shirts. I really enjoy the process in making my artwork into a tangible product that can be used and worn as well as looking great, and its so fun seeing people using and wearing your artwork in the real world.
gena.rawson@shaw.ca
​​​​​​​
2017 - 2021 Alberta University of the Arts