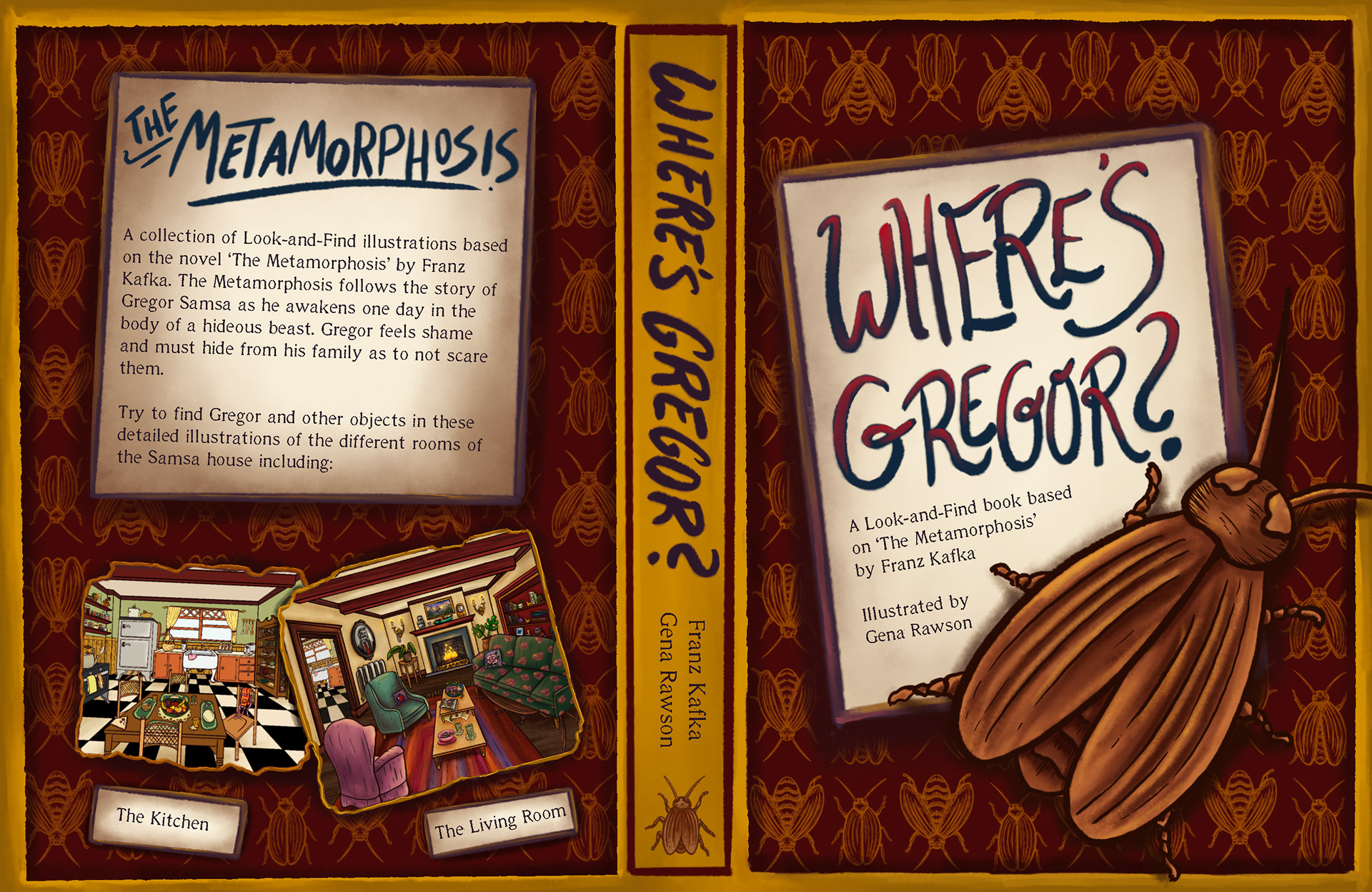 'Where's Gregor?' a look-and-find book based on 'The Metamorphosis' by Franz Kafka. This book displays images of various rooms around the Samsa house including multiple objects to find throughout the scene, including Gregor the giant cockroach himself.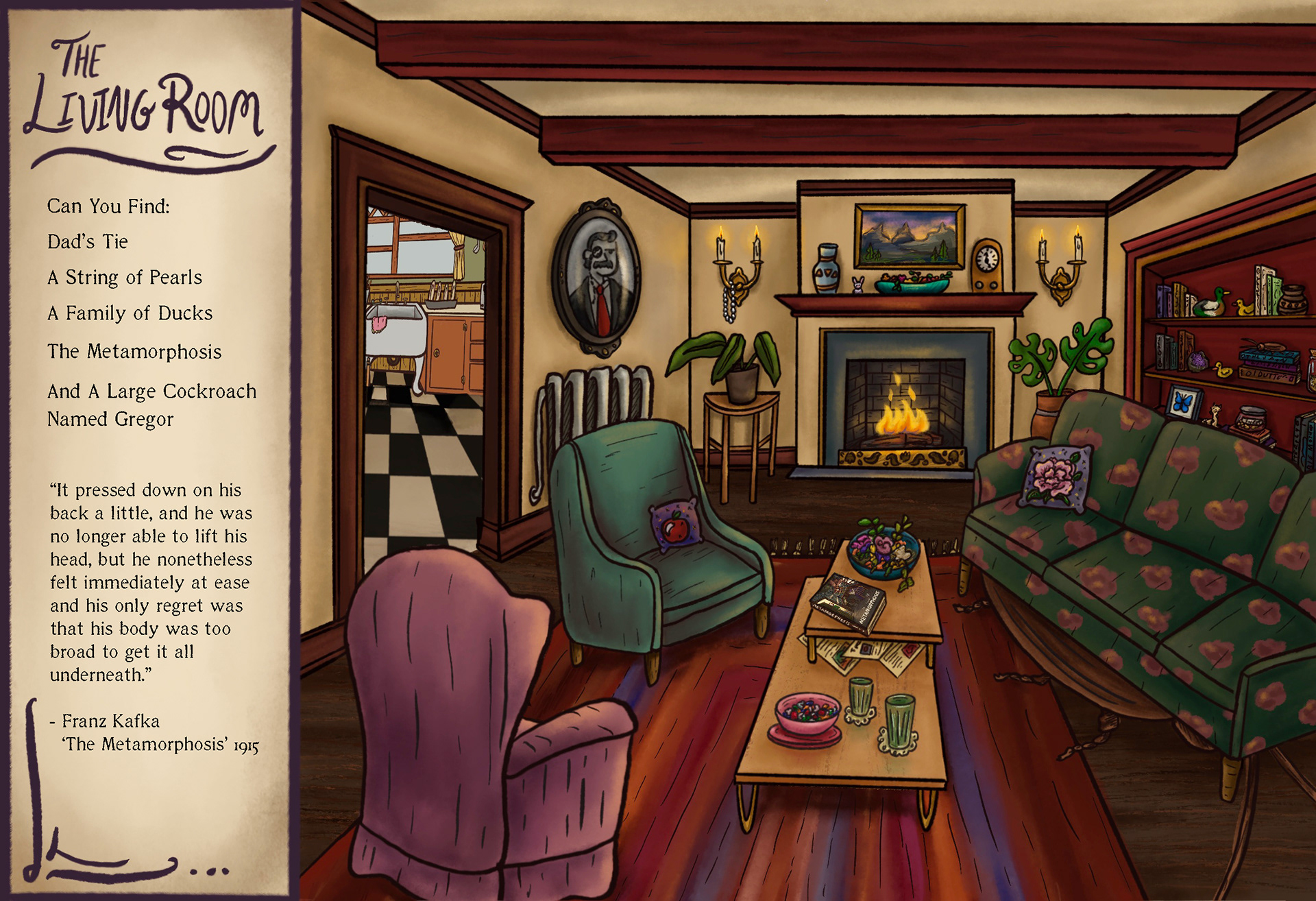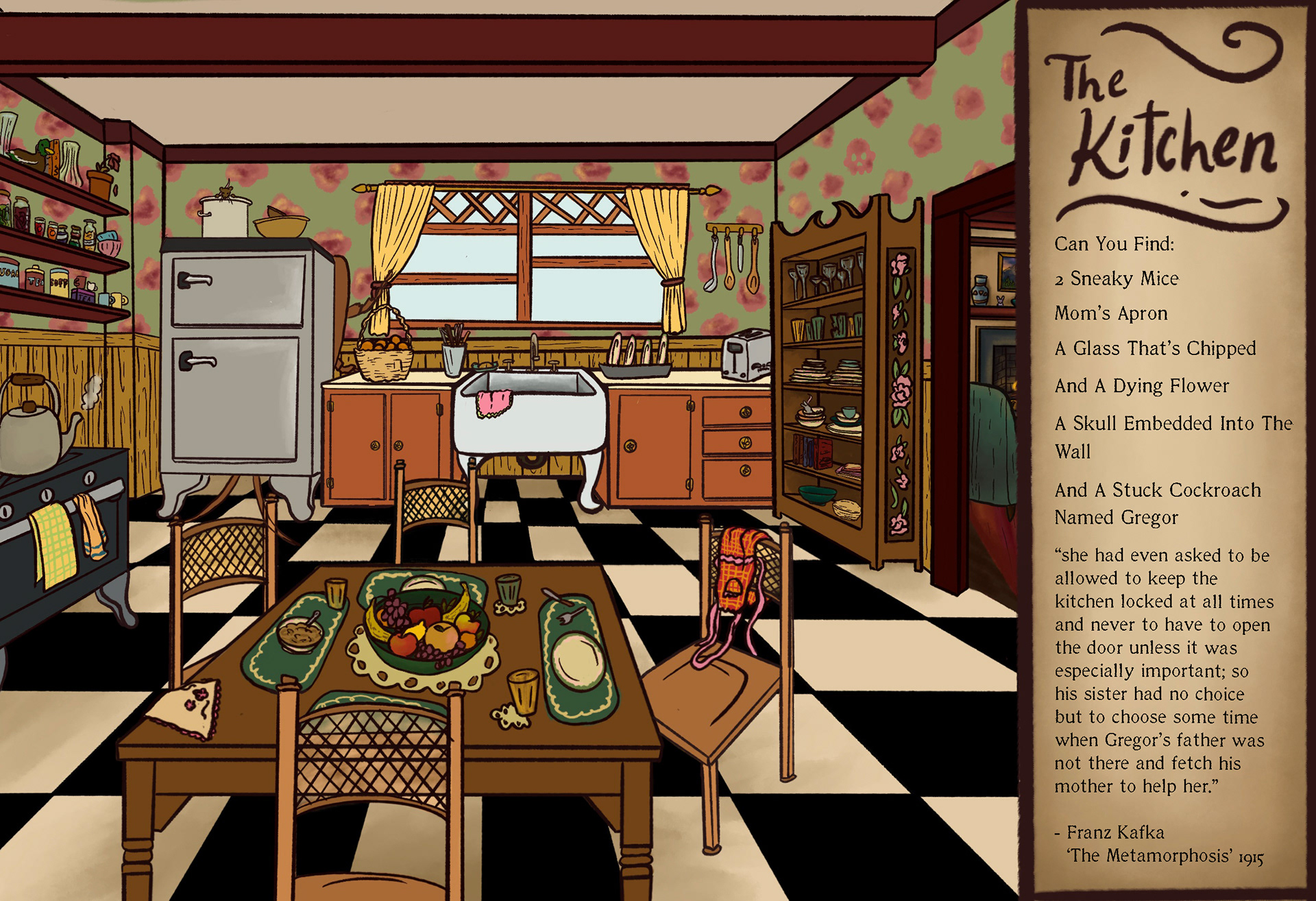 This project was to reimagine the book cover of a classic book, I decided that I would reimagine 'The Metamorphosis' by Franz Kafka. The Metamorphosis follows the story of Gregor Samsa, who one day inexplicbly woke up in the body of a large bug, which I have reimagined as a cockroach.
For this project, I recreated the cover of the book, an interior cover, and three interior illustrations corresponding with the three chapters of the book. I wanted the style to look more old school and classic with the heavy linework and colouring style.

I also created two animated gifs to go along with the book, including an animated title and an animated version of the cover.